Welcome to
Calvary
Chapel Sweetwater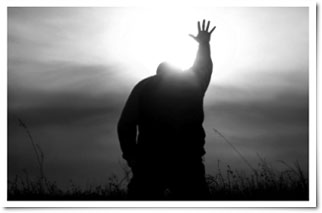 It's been said, "Don't doubt in the dark what you know to be true in the light." This is a great principle for us since we will all go through dark times in our life. When the pain comes or the hard times set in, it is important to be able to stand strong in your faith. Since we all know we'll go through these times, it is all the more important that we are filled up the truth of God's word before those dark times arrive.
The world is a dark place and it's getting darker every day. Pick up your bible and fill yourself with God's word, grow closer to your Lord and Savior and be prepared to stand strong in the dark. Are you ready to make your way through the dark time of your life?
We'd love for you to join us as we gather together to study God's word, worship, fellowship, and share in the Lord's supper.
If you have comments, questions or a prayer request, please email me at
W

e meet on S

unday mornings at 10:30 am.
We are working our way through the bible and are currently studying the book of John.
Wednesday nights at 6:30 for bible study as we study verse by verse through the book of Exodus
.
Watch the bulletin for scheduled Café Grace fellowship dinners.
Or for more information call 865-271-7084
Physical address: 536 Main Street, Sweetwater 37874
Mailing address: PO box 663, Loudon, Tn 37774