Lamentations 3:19-33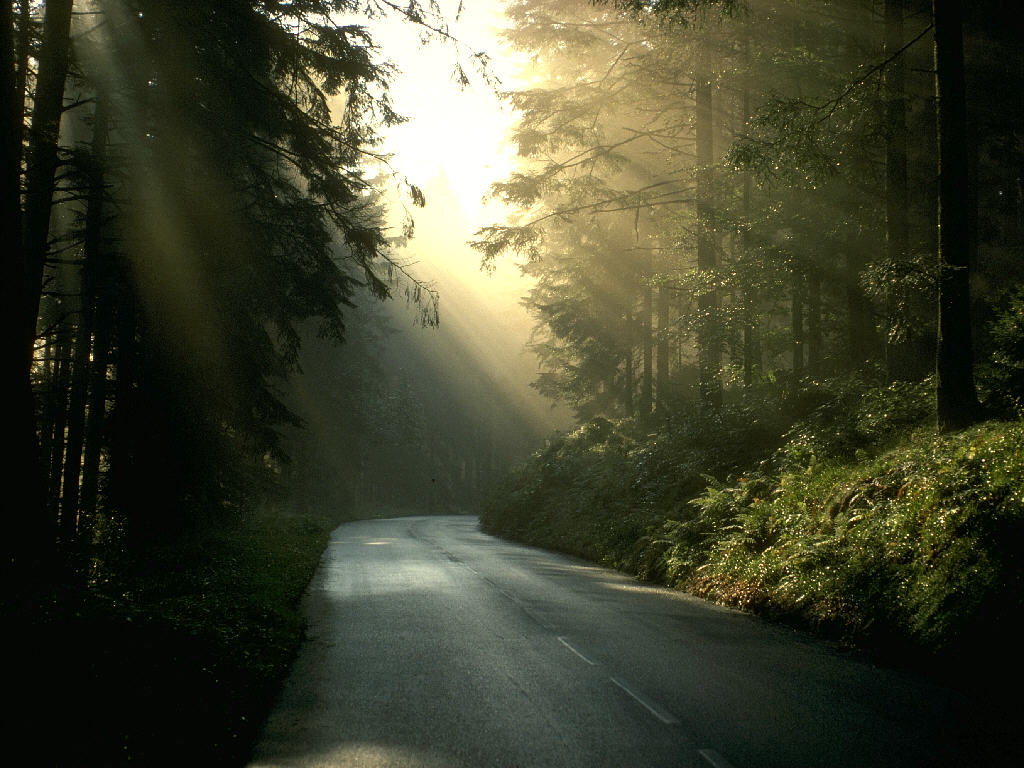 19Remember my affliction and roaming,
The wormwood and the gall.
20 My soul still remembers
And sinks within me.
21 This I recall to my mind,
Therefore I have hope.
22 Through the LORD's mercies we are not consumed,
Because His compassions fail not.
23 They are new every morning;
Great is Your faithfulness.
24 " The LORD is my portion," says my soul,
" Therefore I hope in Him!"
25 The LORD is good to those who wait for Him,
To the soul who seeks Him.
26 It is good that one should hope and wait quietly
For the salvation of the LORD.
27 It is good for a man to bear
The yoke in his youth.
28 Let him sit alone and keep silent,
Because God has laid it on him;
29 Let him put his mouth in the dust-
There may yet be hope.
30 Let him give his cheek to the one who strikes him,
And be full of reproach.
31 For the Lord will not cast off forever.
32 Though He causes grief,
Yet He will show compassion
According to the multitude of His mercies.
33 For He does not afflict willingly,
Nor grieve the children of men.
Okay, confession time, when was the last time you opened your bible to the book of Lamentations? Be honest, now, no one spends much time there. These are powerful words spoken by Jeremiah.
Feeling the sorrow for his country Jeremiah lamented over the judgment of his people. He paused to reflect on his past sorrows but also to know the compassion and mercy of the Lord. He remembers the bad times of the past and in them he found hope in the Lord. The Lord had protected and guided earlier, he would do so again. He found that the Lord's mercies were never used up but there were new mercies every morning. By the great faithfulness of the Lord there was always compassion. Jeremiah confessed that he had to wait on the Lord. He saw that it was good that hard work came to a young man. He needed to work hard and remain silent; in that he learned humility and respect. When God lays out a way that is hard there is hope. The Lord will not allow it to go on forever. Though he allows grief, he will show compassion.
Many people are going through hard times right now. It's hard to tell someone that the Lord is good and merciful. That His compassion and mercy is new every day; all they have to do is wait on the Lord. For them the waiting is over………they want God to move on their behalf. However, if that were to happen, we would put God at our beckon call. We would live whatever way we want and then come to him when we are hungry or in trouble.
That is why it is so important to have that foundation of faith. Jeremiah could only say those things because he believed them in the good times. He had already had some life experience and knew there was bad that came with the good. It builds faith and character in a man. It teaches men to wait on the Lord.
While things are certainly tough, there can be no doubt that they can get worse. It is important in these times to remember to be thankful for what we have and to hold on to the Lord. No one can steal or tax away your faith.
Just Thinking.
Doug